SMART TEMP

– Infrared Thermometer

This SmartTemp thermometer is used to safely and quickly measure the temperature of hot surfaces. It features a laser which can be turned on and used to "target" areas of which the temperature needs to be known. It accurately measures the surface temperature of the stove and/or flue pipes – and from a distance!
Suitable for a multiplicity of other uses where there is a requirement to accurately measure surface temperature.

For more technical informations about SmartTemp please click here.
Celsius or Fahrenheit switchable
"Red spot" laser aiming
Temperature hold
Backlit LCD display
20 seconds auto power off
Light weight and easy operation.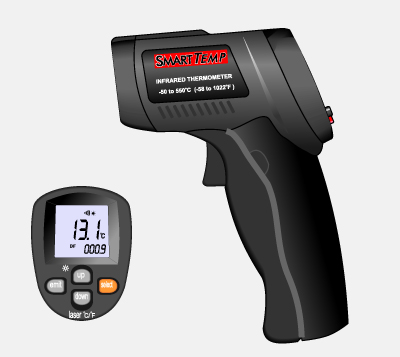 SMART SENSE

– Domestic Carbon Monoxide Alarm

A simple and effective device which may be wall or ceiling mounted and which will provide an effective warning of the presence of Carbon Monoxide.

For more technical informations about SmartSense please click here.
85 decibel alarm - loud enough to awake you from sleep
LCD - accurately displays concentration of CO in the range 30 - 999 ppm
Battery operated - included
End of battery life audible warning
Records alarm activation peak CO level
Sealed and full tamper proof, comes with 5 year warranty
Test I reset button - allows testing and silencing of alarm
Includes 3 LED indicators - Green=Normal, Red=Alarm, Yellow=Fault
Complies with and certified to the requirements of EN 50291 :2001.( European Standard for Domestic CO alarms).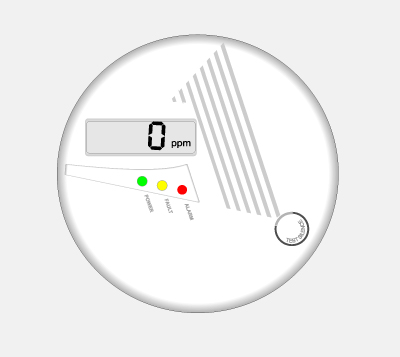 SMART BURN

– Moisture Meter

A simple and effective device which enables the moisture content of firewood to be determined.

For more technical informations about SmartBurn please click here.
Detects moisture level in wood and other combustible materials
Wide measuring range: 3.0% - 40.0%
Accurate to +1% or -1% with data HOLD button
Microprosessed bar graph reading Data HOLD button
Auto power off and Low battery indicator
Heavy duty and robust construction
9V battery operated (supplied)
Provided in protective carry case.